Piel Frama Cinema Leather Case & Stand For iPad 2
An article by
eoutlet
It is not very often that an iPad 2 accessory emerges that really takes your breath away. Well, the Piel Frama Cinema Leather Case & Stand For iPad 2 does just that, proving to be one of the most luxurious and unique iPad 2 cases on the market.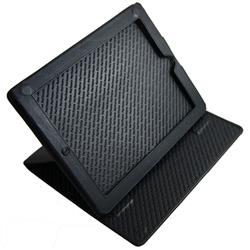 Handcrafted from high quality cowskin, the Piel Frama Cinema Case is designed to impress. With strict quality controls, all Piel Frama Cinema Case's meet these exceptional standards. Designed to keep your iPad 2 protected and looking extremely stylish, the Piel Frama Cinema Case is the perfect iPad 2 case. Not only is the Piel Frama Cinema Case an excellent case, it also doubles as a stand, ensuring that your iPad 2 can be viewed and utilised to its full capacity whilst in this beautiful case.
Featuring an inbuilt magnetic sleep mode function, along with a magnetic closure system your iPad 2 will never drain its power again whilst the case is closed. The Piel Frama Cinema Case also features a soft leather lining to ensure that your iPad 2 stays scratch free and protected whilst inside the case, looking as good on the inside as it does on the outside.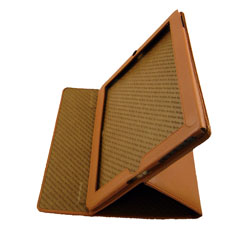 The Piel Frama Cinema Case is available from eoutlet in three distinct and classic colours, ensuring your iPad 2 remains sophisticated as well as protected. Choose from Black, Tan or a more vibrant Pink.
With the exceptional quality and time taken over these cases, the retail price comes in at around £113.00. But at eoutlet, you can pick up one of these luxurious and one of a kind cases for a snip of the price at only £34.99.