An article by
eoutlet
Nintendo Switch is here! 🤗 The most unusual console to hit the markets is now with us! This oddly looking gaming system has everything we are used to. It can get docked to a TV, but with a click the two controllers clip into the sides of the console and the there you have it! A portable 6inches touchscreen gaming console. The Nintendo Switch system provides single-player and multiplayer thrills at home, but it also give the chance to gamers to play the same title anywhere, anytime and with whomever they desire. The mobility of a handheld is now added to the power of a home gaming system to enable unprecedented new video game play styles.
The package will include the main console, Joy-Con (L) and Joy-Con (R) Controllers, a Joy-Con Grip (to which two Joy-Con are attached and used as one controller), a set of Joy-Con wrist straps, a Nintendo Switch Dock (which holds the main console and connects it to a TV), a HDMI cable and an AC adapter.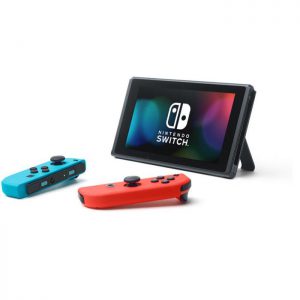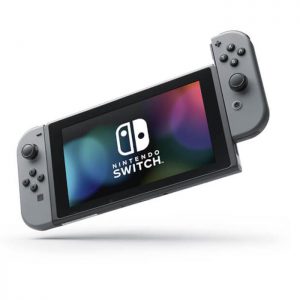 We are super excited to have this pioneering console with us. Nintendo Switch is a console made for everyone and can change the concept of gaming for the next generations. PRE-ORDER NOW!
What we offer 🎮😀