Nike + iPod Sensor or Nike plus iPod Sport Kit
An article by
eoutlet
Here at eoutlet we get many requests with regards to the Nike + iPod Sports Kits, as a result we have created the below guide to help choosing the correct kit for your needs and device much easier!
Designed to monitor your progress and ability whilst running, the Nike + iPod Sports Kits offer the perfect solution to any keen runner or novice, wanting to know how they are doing without effecting or inconveniencing their run. That's one of the reasons why the Nike + iPod Sports Kits are so popular and effective, small and discreet, the Sports Kits tuck neatly away, out of sight and out of mind, allowing you to concentrate on the important task of running.
The main kit consists of the Nike + iPod Sports Kit Sensor and Receiver. Designed to work with the iPod Nano 2G, 3G, 4G, 5G as well as the new iPod Nano 6G, the Nike + iPod Sports Kit is the ultimate workout device for any iPod Nano owner. Featuring the Nike + iPod Sensor which fits snugly into Nike's exclusive Nike+ Training Shoes (sold separately) or into a standard pair of trainers using a Nike + iPod Shoe Pouch (also sold separately), the sensor then transmits your activity to the Nike + iPod Sports Kit Receiver which attaches to your iPod Nano. Transferring your data wirelessly, the sensor and receiver sync with each other and transmit real-time feedback on your progress. What's more is that you can still listen to all your favourite songs whilst the receiver and sensor get to work.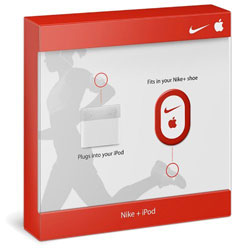 The Nike + Apple iPod Sensor does exactly the same job, but just includes the Sensor. This one is ideal for any iPhone 4, iPhone 3G/3GS or iPod Touch 4G owners as you can download the Nike + iPod App which acts as inbuilt receiver, without the need for an attachment.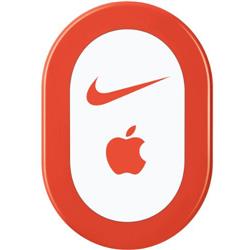 So what are you waiting for? Grab your running shoes, Nike + iPod Sports Kit and get out there!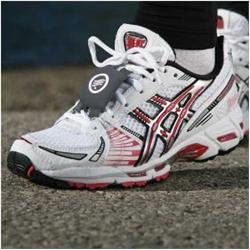 Tags:
Apple+Nike Sport Kit
,
iPhone 3G/3GS Sports Kit
,
iPhone 4 Sports Kit
,
iPhone Sports Kit
,
iPod Sports Kit
,
iPod Touch Sports Kit
,
Nike + iPod
,
Nike + iPod Sensor or Nike plus iPod Sport Kit
,
Nike Sports Kit
,
Nike Sports Kit for iPhone
,
Nike Sports Kit for iPod
,
Nike+Sensor
,
Sports Kit
Related Posts