Native Union Moshi Moshi 03i Curve Bluetooth Wireless Handset and iPhone Dock
An article by
eoutlet
Native Union have now devised one of the sleekest and stylish devices designed to make using your iPhone much easier and convenient. The Native Union Moshi Moshi 03i Curve Bluetooth Wireless Handset and iPhone Dock allows you to use your iPhone with a beautifully designed Bluetooth handset. What's more, the Moshi Moshi 03i also doubles as a charging dock, so your iPhone will never run out of power.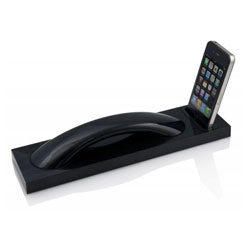 Designed by French designer David Turpin, the Moshi Moshi 03i features a high quality speaker and microphone which allows you to make a receive phone calls via your iPhone, but with the comfort of a traditional handset. Compatible with the iPhone 4 and iPhone 3G/3GS, the Moshi Moshi 03i will also work with all other Bluetooth enabled phones.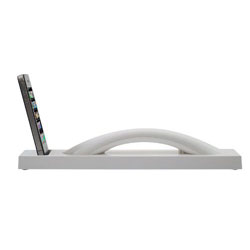 Ideal for anyone who uses their iPhone frequently in their office or at home, the Moshi Moshi 03i is a unique and cleaver gadget which has been designed to keep your iPhone safe and charged at all times. Available in two classic colours, white and black, you can match your Moshi Moshi 03i to your iPhone giving it a sleek and styled look.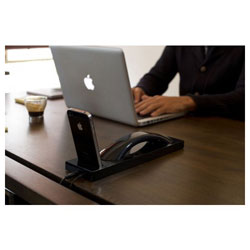 Related Posts