Logitech Keyboard Case for iPad 2
An article by
eoutlet
The partnership of Logitech and Zagg means that the latter can take advantage of the global force in accessories that is Logitech. Re-branding their Zaggmate Keyboard Case for the iPad into the Logitech Keyboard Case for iPad 2 is a smart move and will allow Zagg to sell their product with an internationally recognised brand. Logitech have produced some superior accessories, keyboards being one of them.
If you looking for an alternative to the touch screen of the iPad 2, the Logitech Keyboard Case for iPad 2 is your answer. Sleek, smart and made from aircraft-grade aluminium, the Logitech Keyboard is more than just a keyboard, its a case too. Zagg have definitely produced a winning product here, tapping into the iPad 2 accessory market in a big way.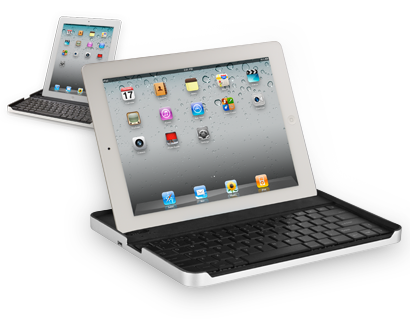 Our Keyboard Case by Zagg is your perfect on-the-go companion for iPad 2.
Made for iPad 2
Smart and sleek, ZAGG's patent-pending, award-winning protective case design provides an extra measure of convenience and style. You and your iPad 2 won't want to go anywhere without it.
Take a stand
Go from FaceTime to email time in no time. A folding hinge supports iPad 2 in both portrait and landscape modes. The choice is yours.
Just your type
An embedded Bluetooth® wireless keyboard pairs quickly and easily. And the keyboard charges over USB, so you never need to worry about replacing batteries.
Better together
The ideal match for iPad 2, the Keyboard Case is carefully crafted from precision-cut, aircraft-grade aluminium, so it fits, feels and looks great.
Soft on the inside
The base and inside edges are lined with high-density padding to help cushion and protect iPad 2 if accidentally dropped.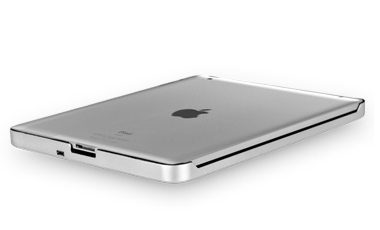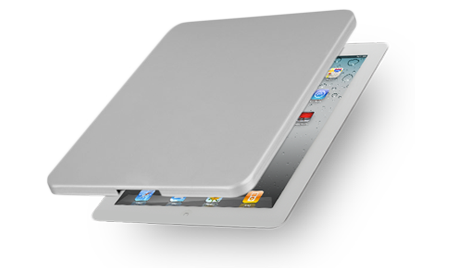 The logitech keyboard case for iPad 2 is not avaiable yet but if your looking for an alternative keyboard case for the iPad 2, check out the Kensington KeyFolio Keyboard Case for iPad and iPad 2