Just Mobile Horizon Wall Mount For iPad & iPad 2
An article by
eoutlet
Since the launch of the iPad and the iPad 2 this year, Apple accessory manufacturers are constantly developing new ways in which to use and enhance your iPad and iPad 2. The latest and most unique that has hit the desk of eoutlet, has to be the Just Mobile Horizon Wall Mount For iPad & iPad 2. Designed to hold and store your iPad on the wall, utilising the device to its full viewing potential.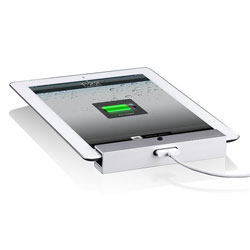 Many people use their iPad or iPad 2, to watch films, view clips and look at photos. Just Mobile have taken this idea and created a simple yet extremely effective accessory which will allow you to use these functions of the iPad in the best way possible. No more craning your neck to look at the iPad on the table, or having to pass round your precious device to show off your holiday snaps, the Just Mobile Horizon Wall Mount makes your iPad centre stage, fixing it safely to your wall at the height most convenient to you.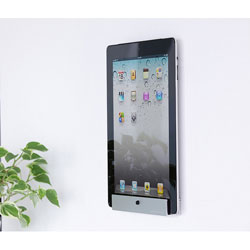 Made from high-quality aluminium, the Just Mobile Horizon Wall Mount features rubber inserts which hold your iPad firmly in place, ensuring it is not scratched or marked whilst in the stand. Further to this, Just Mobile have also featured a dock connector slot and rubber home button on the Just Mobile Horizon Wall Mount so you lose no functionality what so ever.
The minimalist design of the Just Mobile Horizon Wall Mount makes it an unobtrusive and unique accessory, ensuring your iPad is the centre of attention at all times. What's more is that the rubber inserts are so sturdy, you can position your iPad in either portrait or landscape mode, depending on what you are viewing. Mounted to the wall with a secure wall bracket and ball-lock mechanism, the Just Mobile Horizon Wall Mount is the perfect accessory for transforming your iPad or iPad 2 into the ultimate home entertainment system.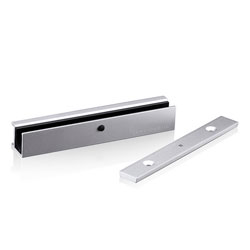 Tags:
horizon for ipad
,
horizon for ipad 2
,
ipad 2 mount
,
ipad 2 stand
,
ipad 2 wall mount
,
ipad mount
,
ipad stand
,
ipad wall mount
,
just mobile horizon wall mount
,
Just Mobile Horizon Wall Mount For iPad & iPad 2
,
just mobile ipad 2 wall mount
,
just mobile ipad wall mount
,
just mobile wall mount