Just Mobile AluCube Stand & AluPen Stylus For iPad, iPhone & iPod Touch
An article by
eoutlet
Just Mobile's AluPen's have caused a sensation and are one of the hottest and most stylish stylus pens on the market, the perfect accessory for any iPad or iPhone user. Here on the eoutlet blog, we previously spoke about the Just Mobile AluPen's themselves and brought you updates of all the new colours. Well, it is our job once again to bring you the latest development in the Just Mobile AluPen Family.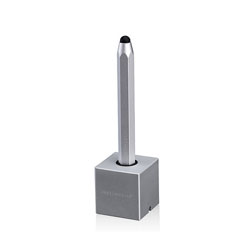 The Just Mobile AluCube Stand & AluPen For iPad, iPhone & iPod Touch is Just Mobile's newest rendition of the AluPen stylus, and it will definitely turn heads. Featuring Just Mobile's Silver AluPen, the Just Mobile AluCube Stand & AluPen comes with its own unique stand, designed to hold your Just Mobile AluPen in safety and security when not in use, and also allows you to admire its beauty and sleek design.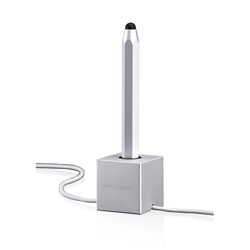 Constructed from high-grade aluminium, the Just Mobile AluCube is the perfect partner to the Just Mobile AluPen and its Silver design, making it the perfect simple, yet sleek accessory. It also features a rubber-lined recess, to ensure a smooth and scratch-free home for your Just Mobile AluPen.
An even better feature Just Mobile have added to the AluCube is a cable recess in the base, which will help to keep your desk tidy and uncluttered, making the perfect working space for using your iPad or touchscreen device to its full advantage.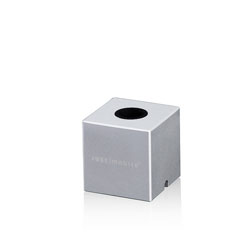 Tags:
alupen alcube stand
,
alupen stand
,
ipad
,
ipad 2
,
ipad stylus pen
,
iPhone & iPod Touch
,
Just Mobile
,
just mobile alucube
,
Just Mobile AluCube Stand & AluPen Stylus For iPad
,
just mobile alupen
,
just mobile stylus
,
just mobile stylus pen
,
just mobile stylus stand
,
silver stylus pen
,
silver touchscreen pen
,
stylus stand
,
touchscreen pen
,
touchscreen stylus pen
Related Posts